End Date
= 2015-06-26T18:29:59Z
Offer/Product Details
-
Have a touch of the blues? Nothing like food to brighten the day and chase 'em blues away. Get this Groupon to a choice of either breakfast, lunch or dinner along with a selection of unlimited Soft-drinks to bring that smile right back.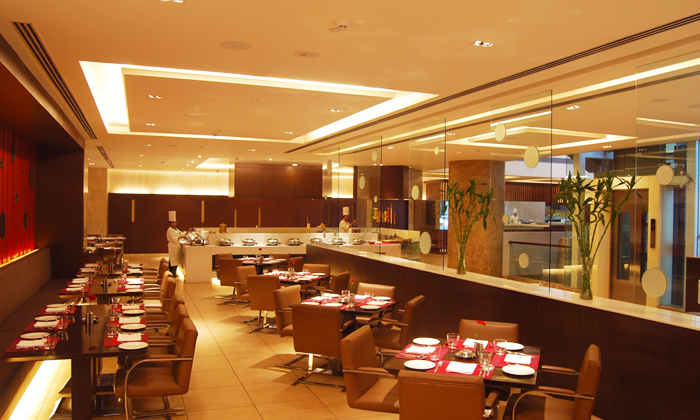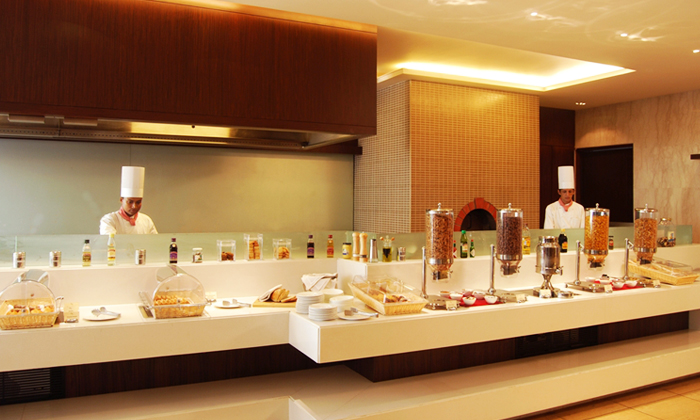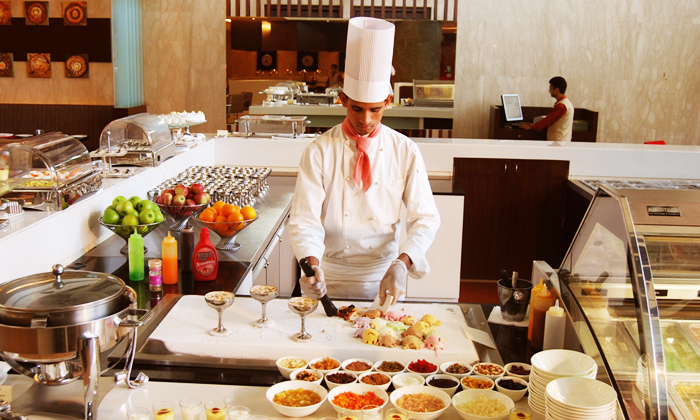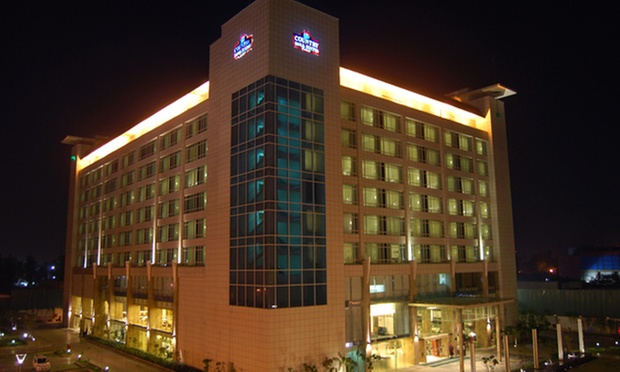 Click
here
for Lunch/Dinner Menu
Click
here
for Breakfast Menu
The Deal
Choose from the following offers for 1 person:
Offer 1 - Rs.449 instead of Rs.952: Buffet Breakfast
Offer 2 - Rs.899 instead of Rs.1398: Buffet Lunch + UNLIMITED Soft-drinks
Offer 3 - Rs.999 instead of Rs.1576: Buffet Dinner + UNLIMITED Soft-drinks
Timings:
Breakfast - 7:00AM to 10:30AM
Lunch - 12:30PM to 3:30PM
Dinner - 7:00PM to 11:30PM
Country Inn & Suites by Carlson's location in the East Delhi National Capital Region (NCR) is close to the Vaishali Metro Station, the Indira Gandhi Airport (DEL) and Akshardham Temple. Country Inn & Suites offers an exciting range of dining options that includes 64/6, the multi-cuisine buffet restaurant serving breakfast, lunch and dinner; Tatva, the fine dining restaurant with Lebanese, Mexican, Italian and north Indian cuisine with drinks; 3Bs, the poolside restaurant and bar lounge specializing in international food that's barbequed and flamed at the guest table, and Cafe-J, the round-the-clock café lounge serving light meals with a variety of chilled and hot beverages.
Killerdeals
Product Category
= Groupon
Product Highlights
-
Located in Sahibabad
This hotel's site in Ghaziabad is eco-friendly, 100% vegetarian and guarantees a five-star experience
It serves Indian and world cuisine from the interactive show kitchen island is with a spread of over 150 dishes
Serves old Delhi type street food, tangy chaat, vegetarian adaptive of classic international dishes and teppanyaki ice-cream
Join 1k fans on their Facebook page
Inclusive of all taxes and service charges
Offer Details
Offer is on a choice of buffet meals and UNLIMITED Soft-drinks:
Offer 1 - Rs.449: Buffet Breakfast
Offer 2 - Rs.899: Buffet Lunch + UNLIMITED Soft-drinks
Offer 3 - Rs.999: Buffet Dinner + UNLIMITED Soft-drinks
Search Buffet at Country Inn & Suites on Groupon